World renowned for using only the highest quality ingrediants, Sean combines zesty seasoning with premium tomatos, vinegar and a few "secret" ingredients in this "Amazing" mix. Blend 3 parts Ultimate Bloody Mary Mix with 1 part Vodka. Serve chilled or over ice.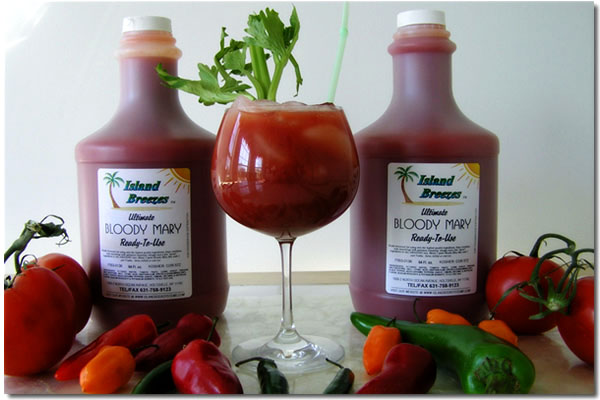 **New Distributors**

Exciting opportunities now available to become a distributor of ISLAND BREEZES™ frozen drinks.
631-758-9123
or This e-mail address is being protected from spambots. You need JavaScript enabled to view it