ISLAND BREEZES 100% JUICE-PLUS DAYCARE JUICE & SCHOOL JUICES

ISLAND BREEZES™ "JUICE PLUS"
Granita 100% Juice Concentrates:



Banana
Cherry
Lemon
Orange-Cream
Pina Colada
Black Cherry
Fruit Punch
Lemon-Lime
Papaya
Sour Apple
Blue Hawaii
Grape
Mango
Peach
Strawberry
Blue Raspberry
Kiwi
Orange
Pomegranate
Watermelon
Special 100% Juice for nursing homes, school lunch programs, daycare & correctional institutions. Our juices are formulated with 100% actual real fruit juice and can also be fortified with vitamin A, C & calcium to meet all the recomended daily allowance required for use in private, public & state school districts across the USA.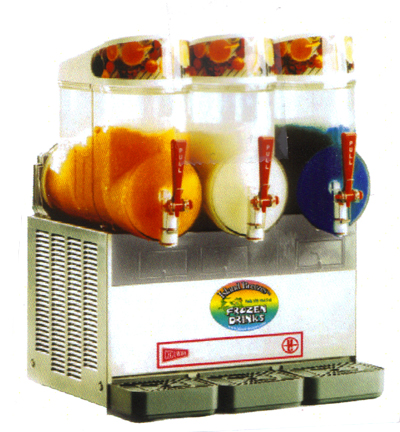 ISLAND BREEZES 100% Juice Plus is all 100% Juice in a concentrated format. This means just like 100% Juice in a frozen concentrate format (that after reconstitution of the products according to the label instructions 5 parts water and one part drink base) the finished forzen juice will be 100% juice in nature.

The current formulation qualifies the products under the USDA/FDA Healthy Foods Guidesline's published regulations. This slush drink can also be substituted for a fruit or vegitable to qualify under the federal reimbursed and/or subsidized school lunch programs. The product does not require a CN label because it is a 100% Juice Content Product with no added sweeteners (naturally sweetened by the juice concentrate) as required by Federal Guidlines. Some lesser quality juices, such as 50% juice content products require a CN label for qulification under current federal regulations.
100% RDA Vitamins A & C
25% RDA Calcium
Nutrition Facts
Good source of Vitamins A, C and Calcium
No added sugars
No fat
Mix: 1 part juice concentrate to 5 parts water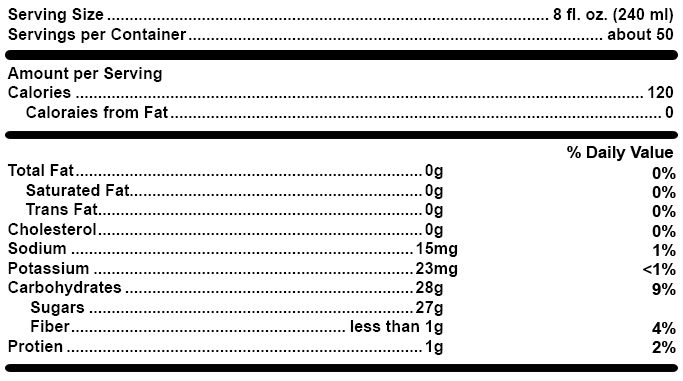 Vitamin A


Vitamin C
Calcium
Iron
100%
100%
25%
2%

*Percent Daily Value are based on a 2,000 calorie diet. Your daily values may be higher or lower depending on your calorie needs.

Contains less than 2% RDA of Thiamin, Riboflavin, Niacin.
INGREDIENTS: CONCENTRATED WHITE GRAPE JUICE, PEAR JUICE CONCENTRATE, WATER, NATURAL AND ARTIFICIAL FLAVORS, CITRIC ACID, CALCIUM LACTATE, ASCORBIC ACID, POTASSIUM SORBATE AND SODIUM BENZOATE AS PERSERVATIVES, FOOD COLORING SPECIFIC TO EACH FLAVOR


---
We are extremely proud of the fact that we are one of the only beverage companies in the U.S.A. and Canada that has on staff a full time "Dietary Technician" to over see the day to day operation of our facilities.The quality and taste of our product will never be compromised
---


**New Distributors**
Exciting opportunities now available to become a distributor of ISLAND BREEZES™ frozen drinks.
631-758-9123
or This e-mail address is being protected from spambots. You need JavaScript enabled to view it